Quintessence of the blue, blue state.
Few things in the COVID-19 saga are more frightening than how casually most courts have let our most fundamental constitutional rights be voided by emergency orders, particularly in Illinois. Under those orders, which Illinois courts allow to persist with no time limit, the list of trampled rights is almost as long as the Bill of Rights itself, including freedoms of association, travel, assembly, religion, property, equal protection and due process.

Two rulings by Illinois courts this week continued the trend.

First, an appellate court upheld one of the most egregiously unfair elements of Illinois' emergency orders – the eviction moratorium, which has essentially forced property owners to pay for a free housing program. . . .
For a quick, reportorial look at how the ruling party talks to voters, see this little book.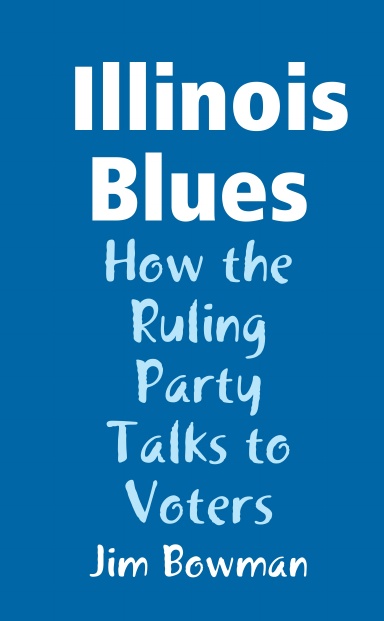 Illinois Blues: How the Ruling Party Talks to Voters